About Us
Experience, Knowledge, Involvement, and Visualization

Kingdom Post is an inspired HD facility that wants to be your creative partner. From concept to execution, we take pride in making your project the best it can be. Our commitment is to build relationships with our clients while providing creative solutions in a comfortable atmosphere.
Our broadcast mastering experience sets us apart. Our suites can monitor your project in both HD and SD real time. We provide creative and technical consulting, HD production, editing, finishing, color correction, graphics, DVD design and authoring, duplication, sound design, and audio mastering. Let us know how we can help you.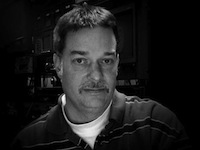 Craig King
Craig King (President and Senior Editor) is an award-winning post house editor. He has spent his career editing every genre of programming. Craig spends his free time on his motorcycle, playing drums, going to movies and plays, and watching as much pro football as possible. Craig is a storyteller at heart. Since 1990, agencies and producers have come to Craig for his creativity, speed and efficiency. He also has experience as a lighting director, an animation producer and post production supervisor. Craig received his bachelor's degree in Media Arts from the University of South Carolina.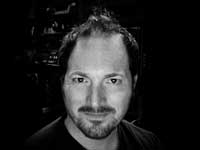 Josh Briscoe
Josh Briscoe is the MacGyver of media. He has served in roles as Designer, VFX supervisor, Compositor, Post-Prodution supervisor, Editor, 3D Animator, and DVD Author. He is a "Jack of all trades" with a love for creativity. Creative solutions are what puts a smile on his face. In his spare time he enjoys movies, riding GoKarts with his son, and knocking out items on the Honey-Do list. Josh received his Associates degree in Digital Media from Full Sail.
Jason Ouzts
Jason Ouzts is owner of TreeFall Productions, he has over 18 years in sound design and audio mixing. Jason has ears the size of a monkey but capable like an elephant. He sees with his ears instead of his eyes. Jason has handled TV, film, radio and theatre sound design projects, including the Emmy Award winning "Technology Today" for PBS. In his free time he enjoys playing instruments, reading stories to his daughter, and driving a 4×4 truck. He graduated from the University of South Carolina with a BA in Journalism.